At its core, Streamloots is the ultimate marketplace for turning real-time interactions into a vibrant experience during your streams. As a streamer, you've got a community of eager fans, and Streamloots gives them the chance to actively participate in your content by purchasing and redeeming interactions that can truly transform your streams.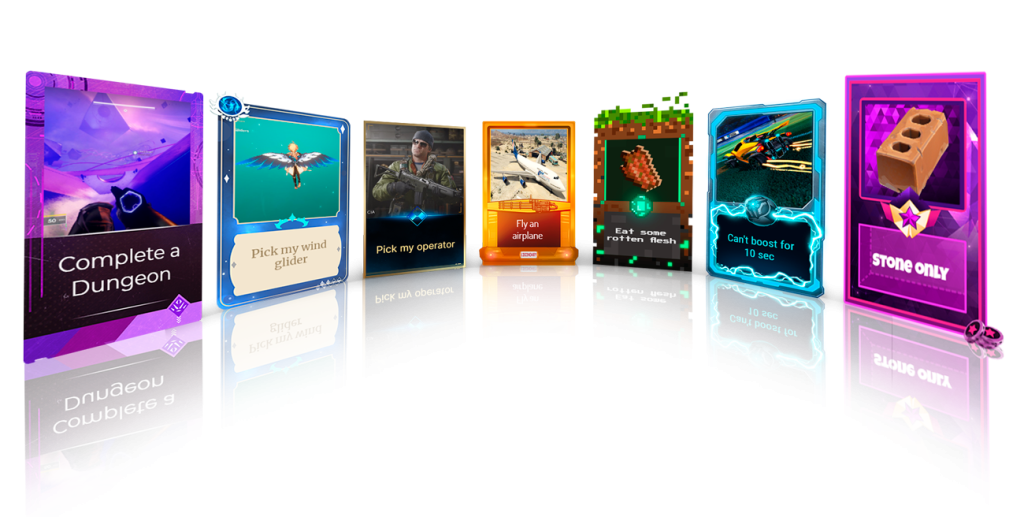 Real-Time Fun, Anywhere You Stream
One of the key perks of Streamloots is its seamless integration with any streaming platform you choose to call home. Whether you're on Twitch, Kick, YouTube, or another favorite, Streamloots ensures that your interactions happen in real-time, right alongside your gameplay or content. No need for your community to jump through hoops—Streamloots brings the action to them, wherever they're watching.
From Challenges to Chaos: Endless Possibilities
Imagine the excitement when your community gets to decide the character you'll play in your game, display messages on your screen, or even make you drop your in-game weapons. But it doesn't stop at the basics. Streamloots takes interaction to a whole new level with whimsical options like making you sing your heart out or dress up as a dinosaur. With Streamloots, you define the interactions that suit your style, making each stream a unique adventure.
More Than Just Cards
Streamloots isn't just about cards. It's about enhancing your connection with your community. That's why we offer subscriptions, auctions, and a marathon timer feature. Subscriptions give your dedicated fans a chance to enjoy exclusive perks and interactions, boosting their loyalty while supporting your content. Auctions add a touch of excitement as your community bids on unique items, creating a dynamic experience that keeps them engaged. And with the marathon timer, you can set up time-based events that spark anticipation and encourage continuous participation.

Ready to Take Your Stream to the Next Level? Join Streamloots Today!
Embrace the magic of Streamloots and open the door to a world where your community becomes active participants in your content. By offering interactions that are as diverse and creative as your streams, you'll forge an unbreakable bond with your community while reaping the rewards of a boosted income. Your content, your rules—Streamloots empowers you to shape the interactions that align with your brand and vision.