Introducing a very requested Streamloots feature, learn how get the most out of it: Streamloots 1 and 2 Card packs.
What are the new packs with 1 or 2 cards?
This new feature allows you to choose how many cards you want buyers to get when they purchase a pack. Packs can now contain 1, 2 or 3 cards.
If you are creating a new collection, you can select the number of cards in a pack creating a new collection in My collections tab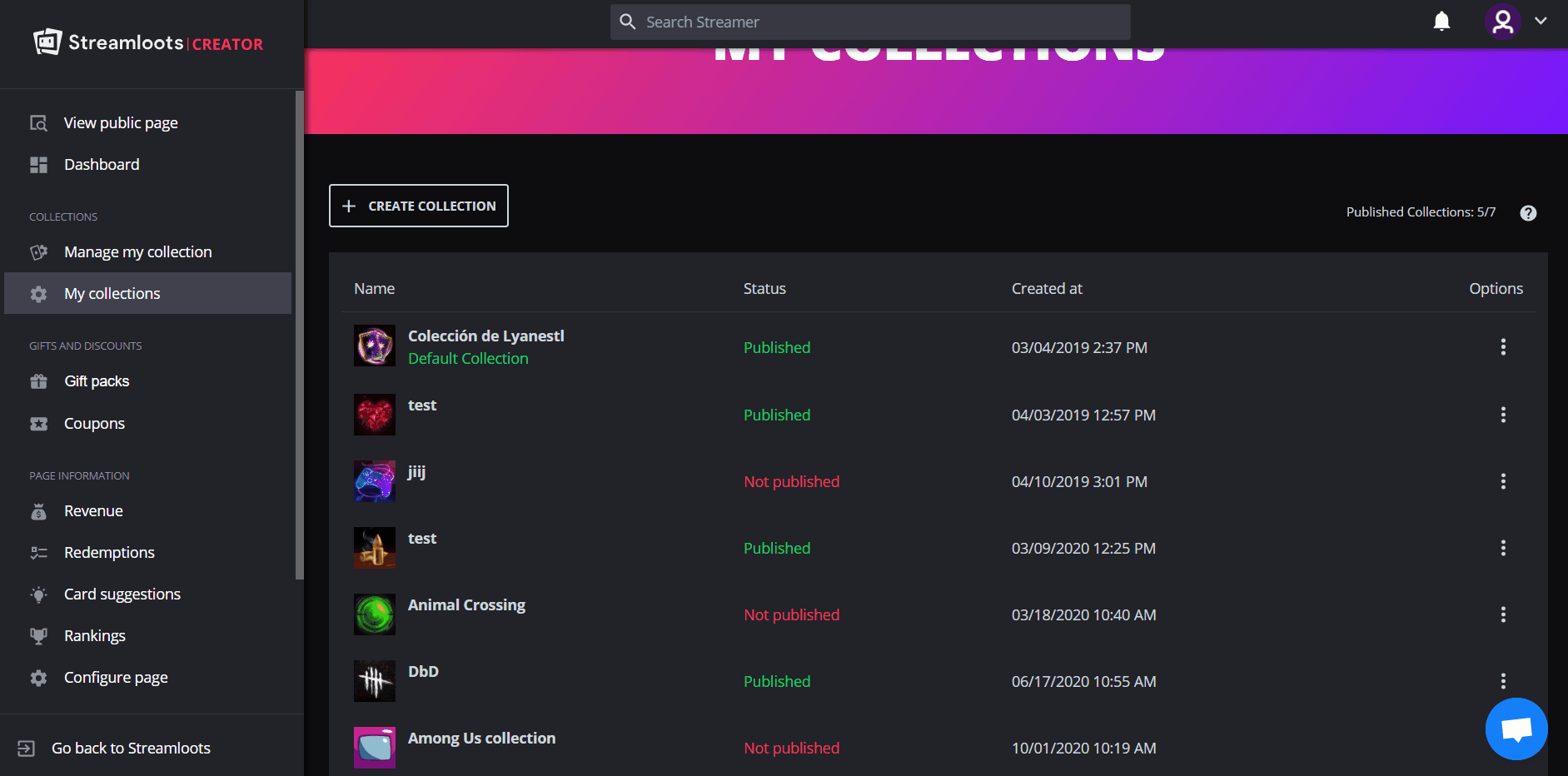 If you already have a collection and you want to change the number of cards buyers get when purchasing a pack, you can head to Packs and prices.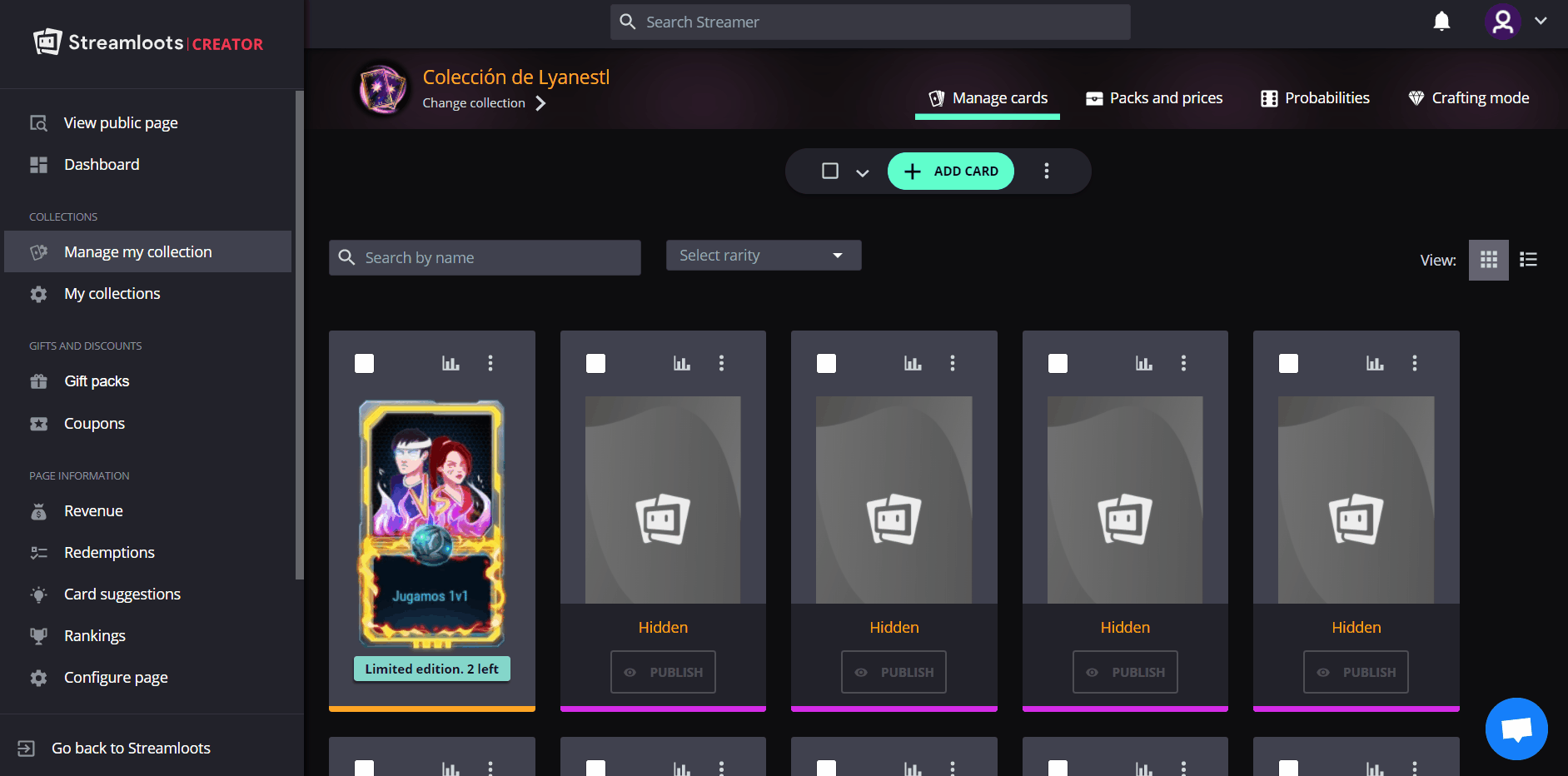 How can I benefit from this new feature?
Streamers are using this in a variety of different ways! We would like to show you some of the most interesting ideas we've seen in their collections:
Wanderpus has one collection from which viewers can buy packs with 1 card for $2.50. This collection is a regular one with legendary, epic, rare and common cards. Configuring packs with only 1 card allows you to sell them at a cheaper price. Another example of this is Mixelplx1 who also has a regular collection with the 4 rarities but instead of selling packs with 3 cards you can buy a 2-card pack for $4.99.
How should I build my collections and packs?
As we have shown you before, there are several ways you can use this new feature, so we want to encourage you to test your own ideas! You can also ask your community, and follow the examples we showed you before. You could start by trying the following:
Create a collection for a special event with 1-card packs. This way you can set a cheaper price and also avoid viewers accumulating a lot of cards, especially if you're using that collection only during specific dates (Halloween, Christmas, Valentine's Day, etc.).
Create a Legendary collection. Put the most valuable interactions into one legendary collection and set packs with 1 card only. This also allows you to sell packs at a higher price because viewers are guaranteed to get a legendary card every time they purchase.
Create a 1-card collection. Is there a very valuable interaction your viewers will be willing to pay a lot for? You can create a collection with only 1 card and configure 1-card packs at a higher price.
What kind of cards should I add if I'm going to use 1-card or 2-card packs?
If you want to create a "special" collection such as the ones the streamers we mentioned are using, you should first think about those interactions your community values the most. This can vary depending on the streamer. Which are those interactions that your community is always asking for? If you aren't sure, you can start by asking them! Some examples could be doing a sub-only stream, or sending a short video to a viewer. You can also take a look at other streamers' collections to get some ideas!
Now it's the perfect moment to test this, go to Streamloots and try it!