Now you can avoid a card to be obtained in your collection's packs and at the same time allow your viewers to redeem that card if they already have it from previous packs.
This will give the viewers more time to redeem the card, even if you remove it from your collection.
This gives streamers more possibilities to update their collections since they can now remove cards from the collections and avoid user to lose that card if they already have it.
How do I set a card as Not Obtainable in Packs?
Go to your collection's Manage Cards and select the cards you want to modify and click on Edit Selected.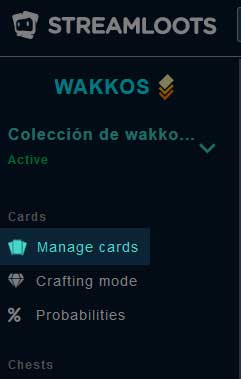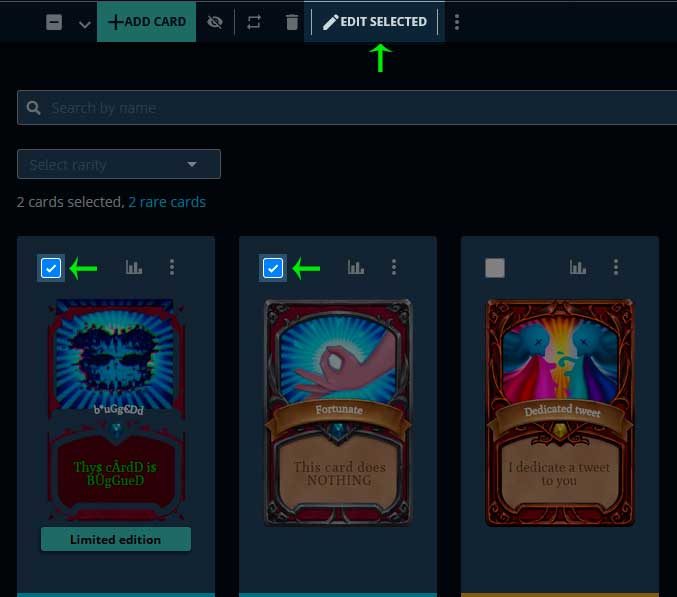 You'll notice that there is a new option in the bulk edit modal: Update if your viewers can obtain these cards by opening packs. Choose that option and deactivate it (It's activated by default) so the card won't come out of your collection's packs but it still can be redeemed.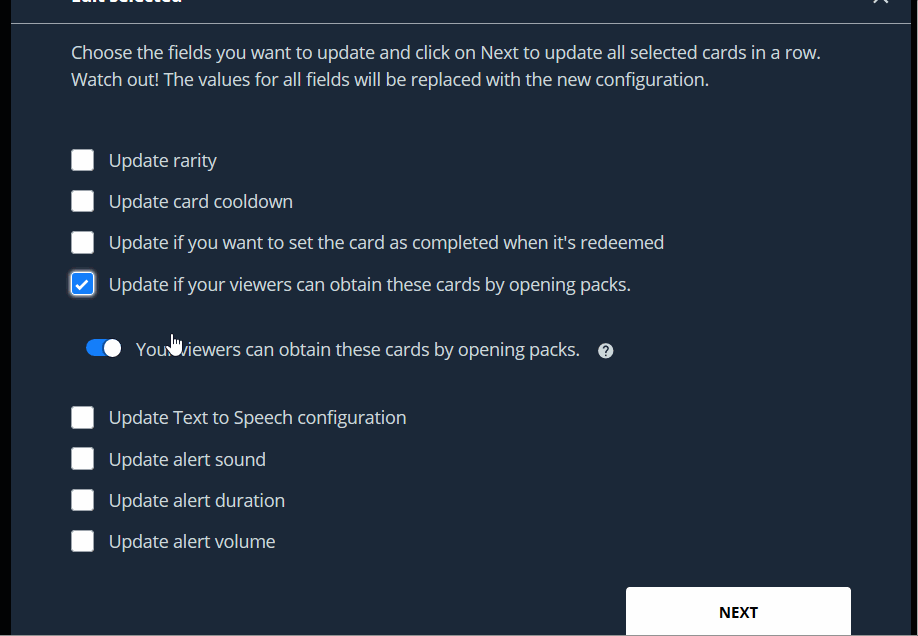 Next you'll notice how the edited cards have the Not obtainable in packs message, meanning that the card won't come out when your viewers buy packs but they can still redeem it if they have it from previous packs.
Remember that we used the Bulk Edit option, but you can edit cards individually in the Others Adjustment tab.