Have you heard the news? Streamloots and Voicemod are partnering up, and there's a whole new world of voice and sound interactions that you can include in your Streamloots collections to the delight of your viewers!
Voicemod is a software that adds real-time voice changing and custom sound effects to tons of games and programs, including your streaming. In the newest Streamloots & Voicemod partnership, we've created a Voicemod Original Collection as well as custom integrations you can use to trigger different sound effects and voice modifications automatically on stream! Read below to know how to do it.
To use the Voicemod integration with Streamloots – through the Original Collection or custom card integrations – you need to have the Voicemod app open on your computer and be logged in to your Voicemod license. In addition, it's recommended you have a Voicemod PRO License to use all available features fully. While you can use the Voicemod integration and Original Collection with a free Voicemod license, this can cause limitations when redeemed sounds and effects are not available for the free licenses.
The Voicemod Original Collection
To celebrate the launch of this collaboration, we have released the Voicemod Original Collection: a set of 20 brand new cards with Voicemod integration already built-in. With it, you'll allow your viewers to play some of the most popular sounds in the Voicemod sound library (we're looking at you, flush and fart sounds), to change your voice into specific or random voice effects, or to even have you sing on stream with a voice filter!
The Voicemod Original Collection can work as a fantastic complement to the Sounds Original Collection, which is often described by streamers as a great way for viewers to have their first Streamloots experience. Either by adding these cards to an existing collection with other sounds or as a stand-alone, viewers will be able to impact your stream without switching up the gameplay.
To add cards from the Voicemod Collection, head over to your Creator Dashboard, select Manage My Collection on the side menu, click +Add Card and choose the cards you want from the Original Collection. Don't forget to publish them so that your viewers can get them!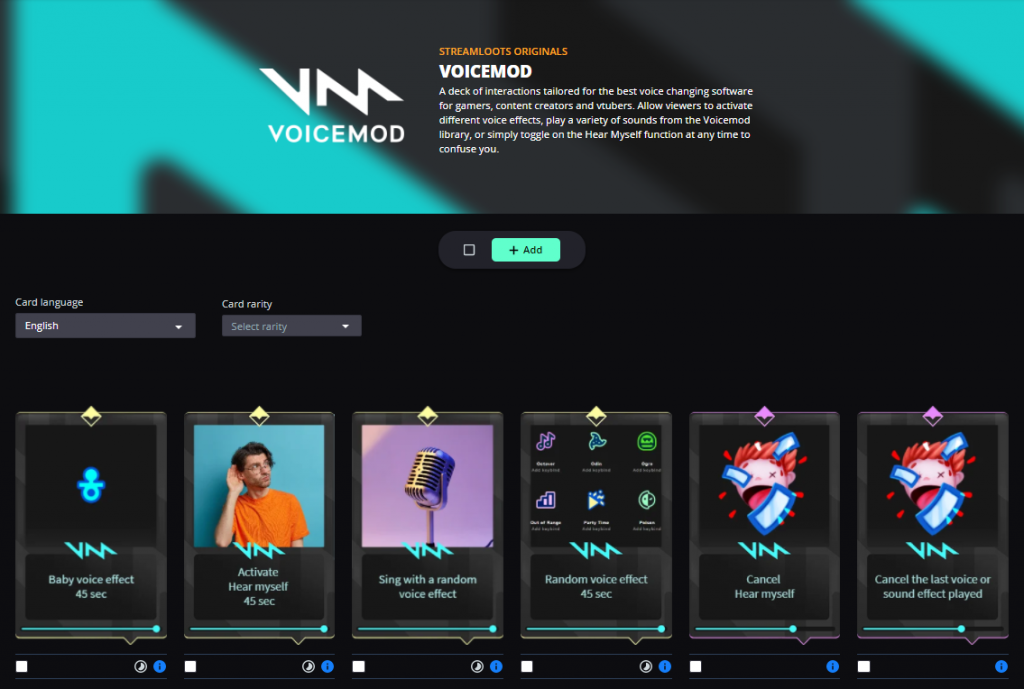 How To Add Voicemod Integration to Any Card
But the Voicemod Original Collection is only a small part of what you're now able to do in Streamloots with your viewers when it comes to voice and sound effects. You're now able to add Voicemod integration to any card that you wish, either it's from any Original Collection or created from scratch by you! You can add four different Voicemod integrations to any card, and below you'll learn what effects they trigger and how to implement them.
To add a Voicemod integration to a card while in a collection, click on the three dots on the upper right corner of the card you want to add the integration, then click Edit Card. In the new screen, scroll down to the +Add Integration button, and select the option you wish.
Voicemod – Voice Changer
This allows viewers to change your voice for some time. You can select a specific voice effect from the Voicemod effect library or always trigger a random voice effect by checking the box. You can also choose the duration of the voice changer effect, with a maximum of 45 seconds. Remember: if you don't have a PRO license and choose a specific voice effect, the result might differ from the selection.
Tip: Combine random or specific voice effects with roleplaying cards that will create a new experience. If you have a card that allows your viewers to request you to sing, for example, adding a random voice effect to that can bring hilarious results!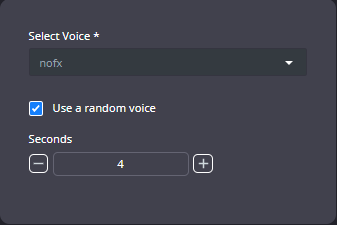 Voicemod – Soundboard
Adding this integration to a card triggers a sound effect from the Voicemod library when redeemed. As with the voice changer effect, you can either select a specific sound or let it choose at random.
Tip: Combine this integration with cards that impact the visuals of the stream! Plenty of spooky sound effects can work great on horror games to your audience's delight.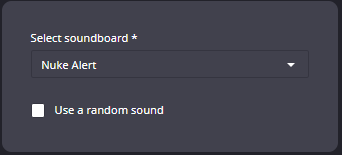 Voicemod – Hear Myself
Know the weird feeling of hearing your own voice in phone calls? With this integration, you'll be able to replicate it as you speak, and you can choose the duration in which the action will last.
Tip: This integration works quite well when you want to emphasize something to your viewers. Combine it with the cards of the Questions Original Collection to make your answers stand out and feel impactful.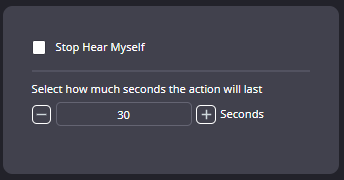 Voicemod – Cancel Effects
Adding this integration to a card means that when redeemed, it will cancel any voice and sound effects currently active – even ones not triggered by Voicemod cards.
Tip: Turn cards with this integration as challenges for your viewers. Have a voice effect triggered by default in your stream, then tell viewers there's one secret card that disables the effect, and the viewer who redeems it can win a prize or be rewarded.

We want to know your ideas!
Do you have ideas on how to combine the Voicemod Collection and card integrations in your channel? Did the perfect Streamloots moment happen on your stream with the new voices and sound effects? Join the conversation with the community! Please share with us your collections or clips on our Discord.