At Streamloots, we're always noticing how streamers, affiliates, and partners continue to find amazing ways to combine creativity in their card concepts with the ability to increase their streaming revenue. No matter the size of your channel, if you have an established community of regular viewers, you'll be able to use Streamloots to make it happen: all it takes is knowing how to fit it within your channel's operations and putting that strategy into place.
Today, to help you with your efforts, we'll tell you how the Twitch channel TheGCU was able to shift their entire monetization system around Streamloots and multiply viewer support five times. So whether you're a large, established channel or someone who's starting to grow their average viewership, you'll be able to take inspiration from this strategy and apply it in your own way, adapting it as you see fit.
These are a mix of ideas with the community's involvement, using small levels or automation or with some specific adjustments in the collections. Still, their biggest strength resides in being able to be active simultaneously, multiplying the overall impact.
About TheGCU
TheGCU (an acronym for The Glade Cinematic Universe) is a collaborative Twitch stream created by Preast and Princess, who have started streaming in 2018. Since then, they have experimented with several monetization strategies to allow their viewers to support the channel. This included different tiers of Twitch sub goals, sound alerts, and experimenting with Streamloots to assist in content variety with games such as Monster Hunter.
As they were getting mixed results, Princess and Preast decided to switch up their streaming monetization strategy by diverting it exclusively through Streamloots, in five main methods that we'll break down below. Their objective was simple: allow the community to create habits that would make them feel like engaging with the channel through Streamloots felt valuable and would want to repeat over time.
The main guiding principle for their strategy is focused on their viewers: they want to make sure that fans will know they'll enjoy the experience of using the cards before they buy packs. This changes the act of buying packs simply from doing it to support the stream, but also adding that viewers buy packs because they want to have the cards.
Princess and Preast are using Streamloots to create an "automatic interaction machine" where new and current audience members are presented with options to enhance their viewing experience throughout the entire process. Here's how they did it.
Method 1: Reworking The Collections
Princess and Preast use a total of 7 different collections, originals and custom, which they split into two groups:
The Essentials: 4 fixed collections that they consider critical to the success of their plan, as they provide a lot of variety to every viewer to interact with the stream. They chose these fixed collections based on the type of interactions they provide and were created with the possibility of viewers supporting the channel repeatedly through them. These collections include:
A Main General Collection

– Meant to be used to interact regardless of the game being played, with Real Life Challenges and OBS Filter Swaps, among others);

Main Game A Collection

– Targeting most of the community and falling in line with the currently scheduled content (for example, Monster Hunter Rise);

Main Game B Collection

– Same as above, targeting another scheduled game on the stream;

Sounds/Voicemod Collection

– Heavily focused on crafting, primarily created to use resources from other collections to build sounds the user wants to redeem. Every sound card has the same rarity, cost the same, and users can still buy packs from it. Currently they use the Voicemod Original Collection for this purpose.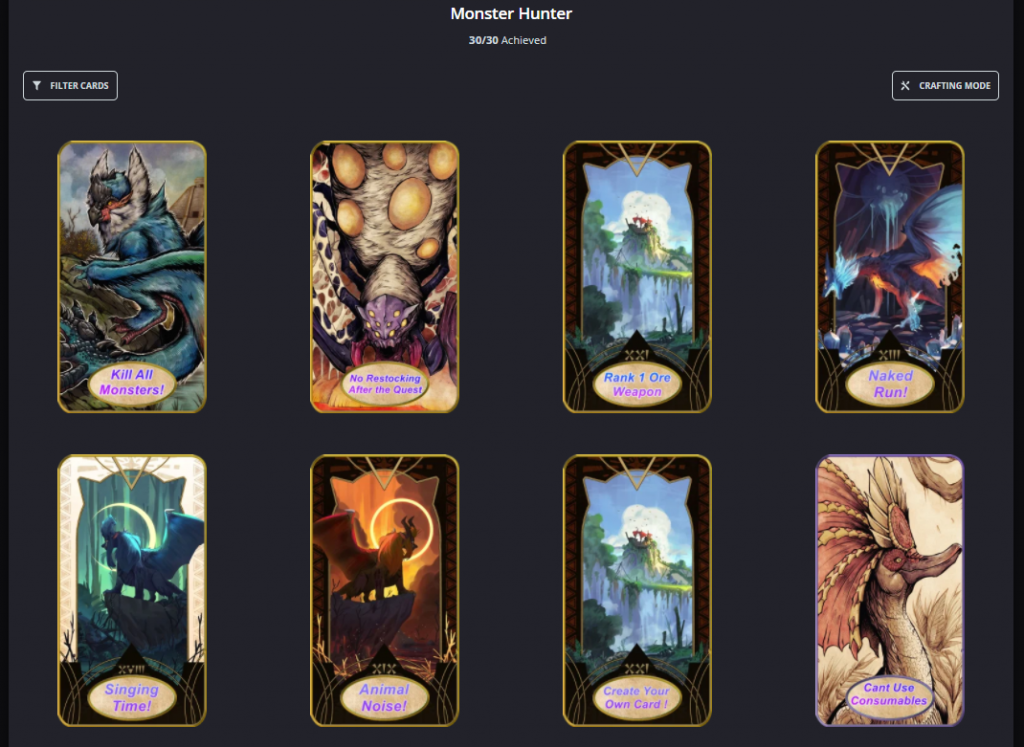 The Rotation: These collections can be replaced at any time, with their main purpose being to bring an extra flair for viewers who always want to experiment with new cards and interactions in the stream and want to go the extra mile in showing their support. They include:
Variety Game A Collection

– Targets around 50% of supporters, meant for games that aren't regularly featured in the channel. Top Supporters love these packs because they always want to test new interactions.

Variety Game B Collection

– Same as above, targeting another game;

Questions Original Collection

– They are great ice-breakers and perform well at bridging the gap between streamer and community.
Method 2: Free Pack Battle Royale & Giveaways
Princess and Preast know that despite shifting their efforts to Streamloots, there will always be viewers who still enjoy subscribing to the channel, so they figured a way to combine both platforms: whenever a viewer subscribes or gifts someone a sub, one random user will win a free pack (using StreamAvatars Battleroyale system to determine the winner). This ensures that new supporters immediately get acquainted with Streamloots as the main monetization method on the channel.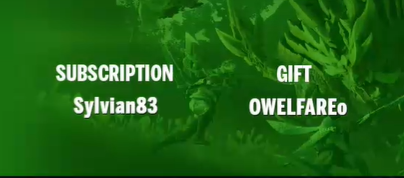 Yet that's not all in this topic: the channel randomly hosts free pack raffles, gives a free pack when a new follower introduces themselves to chat or receive free packs per 100 watch hours, based on what tier a viewer is, with 5 per tier – which acts as an added incentive for viewers to tune into the channel and build into their viewed hours, helping the channel to grow in average viewers.
Method 3: Turning Sub Goals Into Pack Goals + Weekend "Stretch" Goals
This is quite similar to traditional Sub goals, but it's measured in the amount of Streamloots Packs Purchased. Likewise, over weekends, the channel adds special "Stretch" rewards that become active only when a Pack Goal is reached. They choose to set large goals, but never push any pressure on viewers to reach them. Usually, they remark on the progress and let the community's anticipation build as it reaches closer to the goal.
In addition to that, they often set smaller goals inside of it, with light-hearted interactions that help build the hype within their viewers. For example, on a 700 pack goal, when reaching the first 150 Preast will sing an embarrassing song on stream.
Since their packs sell for $1.49, which is three times less than a Twitch subscription, then they increase the pack goals 3x by default.

Method 4: Using Sound Alerts To Trigger Sounds
Before, the channel was using the sound alerts chatbot to trigger effects such in OBS filters – for example, if someone activated a song on stream it would trigger a webcam effect – but they found that due to some lag and other technical issues it could bring a bad experience to viewers.
Instead, they switched this function to the Streamloots sound alerts within specific cards. This way they are able to keep the same automation and experiences as before but without the issues they'd been facing, and kept the chatbot sound alerts for simpler meme sounds that viewers can browse and choose what to play. A great example of this strategy happening in action is with their FUS-RO-DAH card, where the Skyrim sound effect is played and both Princess and Prest's webcams are thrown off the scene. Watch it below:
Method 5: Different Promotions Per Channels
Since the best way for a viewer to know that they'll have fun with the interactions is to try it, they provide a lot of options for viewers to get info about cards and free chests. A quite important part of TheGCU's monetization strategy is combining multiple platforms by having different initiatives in each one. Some of their ideas include:
TWITCH
Redemption of Channel Points for Free Chests
Implementing Timers and Commands
DISCORD
Free chests for viewers who complete surveys
Posting new cards
Sneak peeks at new card ideas and designs in the VIP private room to show what's coming next and getting their feedback on what's working better or not so well.
SOCIAL MEDIA
Displaying Streamloots activity in TikTok for funny moments
Contributing to the monthly Partner Highlights YouTube videos on Streamloots
We want to know your ideas!
Are you driving a bigger part of your monetization through Streamloots, or are you thinking about doing it? What ideas and strategies have you thought about? Which tips are you looking to implement? We want to learn from you! So join the conversation with the community! Please share with us your ideas on our Discord!