Our goal at Streamloots is to empower streamers with a seamless and creative streaming experience, irrespective of their preferred streaming platform or additional tools they utilize.
We are currently in the process of developing an integration with Kick to enhance the experience for creators on their platform. While we do not have a confirmed release date at the moment, it is already possible to use Streamloots on Kick. You can do so by signing up to Streamloots using Google's authentication provider as shown below: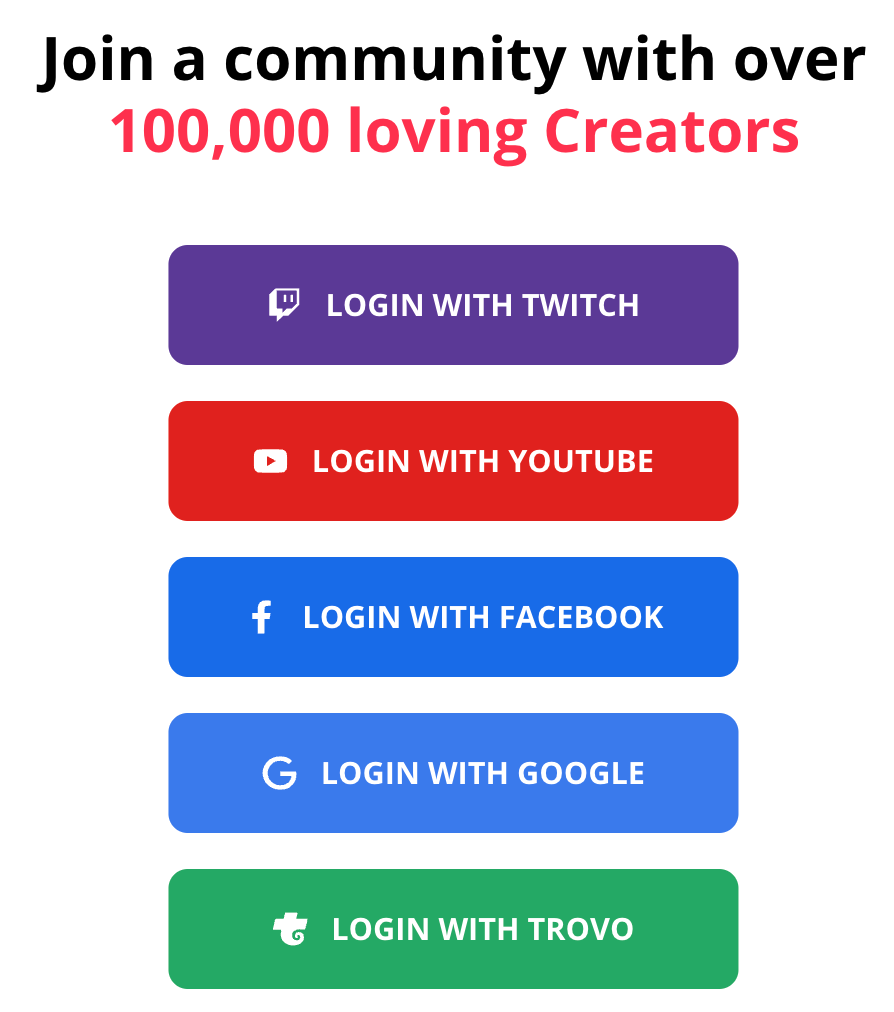 Adding Alerts to Your Streaming Software
Alerts allow you to see card redemptions, purchases, emotes, and reactions in your overlay. You can customize them to suit your stream.
To add an alert to your streaming software, follow these steps:
Go to Sources
Select Add Browser Source
Add the URL found in Alerts & Widgets
If you have any questions on how to further set up Streamloots, make sure to check out our Help Center.
Ready to Take Your Stream to the Next Level? Join Streamloots Today!
Embrace the magic of Streamloots and open the door to a world where your community becomes active participants in your content. By offering interactions that are as diverse and creative as your streams, you'll forge an unbreakable bond with your community while reaping the rewards of a boosted income. Your content, your rules—Streamloots empowers you to shape the interactions that align with your brand and vision.
Don't miss out on this exclusive limited-time opportunity to secure an incredible 100% revenue share for the next 3 days! Time's ticking, and if you haven't hopped on the Streamloots train, you're leaving amazing interactions and growth behind. Engage your viewers, grow your fan base, and create unforgettable moments.