If you are a streamer or a content creator you probably have struggled to try to get more viewers on Twitch or other live streaming platforms. Increasing your audience numbers and monetizing your content are 2 of the main problems in the industry. The key to getting more viewers on Twitch is interactiveness. Keep reading if you want to know the best 5 tips to get more viewers on Twitch.
Keep Talking Even Though You Feel You Are Alone
Having a 0 viewers count or a few ones can be difficult and mentally exhausting, but all creators have been there. The first thing you've got to do is talk nonstop. Users surf through smaller channels looking for streamers to connect with them. If you are chatting, talking about yourself, your interests, opinions, etc., you will manage to retain those users.
Welcome the newcomers
Giving a warm welcome to new users can be super satisfying for them. Previously, we talked about how users want to connect with the streamer and this is the first step to doing it. In addition, greeting a new user can be a good way to start a conversation, so the rest of your viewers will also have the chance to participate. The more you interact with them, the better.
Ask Questions
Viewers want to feel heard. They spend countless hours with you and they want that recognition from you. Ask them questions about thems, how is their life going, what they think about a specific topic, etc. You will be fostering a bond here, this helps not only to grow your audience but also to retain it.
Choose the Game You Play Wisely
Another useful tip to get more viewers is to choose the game you play carefully. You must enjoy the game you are playing. Otherwise, you will be bored and the quality of your content will be lower. However, you should also bear in mind that some games are not very popular and that affects the number of viewers you may get. By choosing popular games, your potential audience will be bigger but you will have to compete with a lot of streamers as well. Feel free to choose!
Make Your Viewers Feel They Are Part of the Experience
Viewers want to play with the streamer if possible. This does not mean that they play with you, but they want to be involved with your stream by playing alerts on screen, subscribing, etc. Give them those tools to make them feel involved with the stream, they will have that "spotlight" moment they love.
Using Streamloots Community Ranking to Get More Viewers
Our mission here at Streamloots is to create tools to boost user engagement, retention, and monetization with a community of over 100,000 creators. We have a Community Ranking were streamers, with the help of their communities, try to reach the highest division possible. Both streamers and viewers get rewards when the season ends. The higher the division the better the rewards are. You can participate in the Community Ranking using any of our tools below: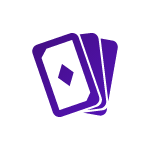 Cards
Card-based system that your audience can get randomly to create epic reactions during the stream.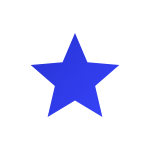 Subscriptions
Subscriptions are a consistent way for your community to support you, without costly commissions.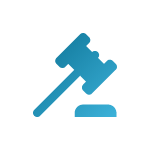 Auctions
Auction the most exclusive rewards for your community and let the competition begin.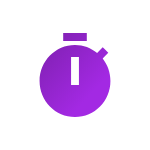 Marathon timer
Make your streaming marathons or subathons more interactive than ever! Let your viewers add/subtract time to create an epic journey.
That's all! if you are one of the streamers/content creators who are still trying to create their audience. Feel free to take a look at one of our videos: 10 Tips to Grow from 0 to 10 Average Viewers on Twitch.