As a streamer or content creator, attracting more viewers to your stream is a common challenge. In the competitive landscape of the industry, growing your audience and monetizing your content are vital goals. To achieve success, one key factor stands out: interaction. In this article, we will provide you with five valuable tips to help you get more viewers on stream and improve your overall stream experience.
Table of contents
Keep Talking Even When You Feel Alone
Streaming to an empty room can be disheartening, but it's a situation that all creators have faced. The solution lies in maintaining a constant flow of conversation. When users stumble upon smaller channels, they are searching for streamers who engage with them. By actively chatting and sharing details about yourself, your interests, and your opinions, you will captivate potential viewers and retain their attention.
Extend a Warm Welcome to Newcomers
Providing a warm welcome to new viewers can create a highly satisfying experience for them. As previously mentioned, users seek a connection with the streamer, and a friendly greeting is the first step in establishing that connection. Welcoming newcomers also serves as a conversation starter, encouraging other viewers to join in. The more interactions you have, the better your chances of building a loyal audience.
Foster Viewer Engagement Through Questions
Viewers desire acknowledgment and recognition. After spending countless hours watching your stream, they crave validation from you. To fulfill this need, actively ask questions about their lives, thoughts on specific topics, or anything else that encourages them to participate. By fostering this bond, you not only grow your audience but also increase viewer retention.
Choose Your Games Strategically
Viewers yearn to be involved with your stream, even if they aren't playing alongside you. Enable them to participate by incorporating features like on-screen alerts, subscriptions, and other interactive tools. By giving your viewers the opportunity to engage with your content, you provide them with their cherished "spotlight" moment.
Make Your Viewers Feel They Are Part of the Experience
Viewers want to play with the streamer if possible. This does not mean that they play with you, but they want to be involved with your stream by playing alerts on screen, subscribing, etc. Give them those tools to make them feel involved with the stream, they will have that "spotlight" moment they love.
Explore Our Modules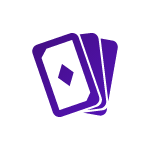 Cards
Card-based system that your audience can get randomly to create epic reactions during the stream.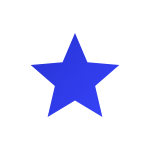 Subscriptions
Subscriptions are a consistent way for your community to support you, without costly commissions.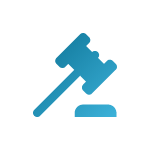 Auctions
Auction the most exclusive rewards for your community and let the competition begin.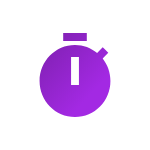 Marathon timer
Make your streaming marathons or subathons more interactive than ever! Let your viewers add/subtract time to create an epic journey.
Ready to Take Your Stream to the Next Level? Join Streamloots Today!
Embrace the magic of Streamloots and open the door to a world where your community becomes active participants in your content. By offering interactions that are as diverse and creative as your streams, you'll forge an unbreakable bond with your community while reaping the rewards of a boosted income. Your content, your rules—Streamloots empowers you to shape the interactions that align with your brand and vision.
Don't miss out on this exclusive limited-time opportunity to secure an incredible 100% revenue share for the next 3 days! Time's ticking, and if you haven't hopped on the Streamloots train, you're leaving amazing interactions and growth behind. Engage your viewers, grow your fan base, and create unforgettable moments.