Happy spooky season, everyone! Halloween is around the corner, and this is truly the best time of the year for many streamers! Whether streaming horror games, cosplaying when live, or creating special Halloween events, we can't wait to see what surprises streamers have for their communities: we'll be watching! 🦇
That's why in Streamloots, we decided to make this the 🎃 BEST STREAMING HALLOWEEN EVER 🎃 and we came up with a bunch of initiatives, contests, and new things to make sure this will be a time you'll never forget.
But first…have you heard the news? It seems like one familiar foe from last year has escaped yet again…👻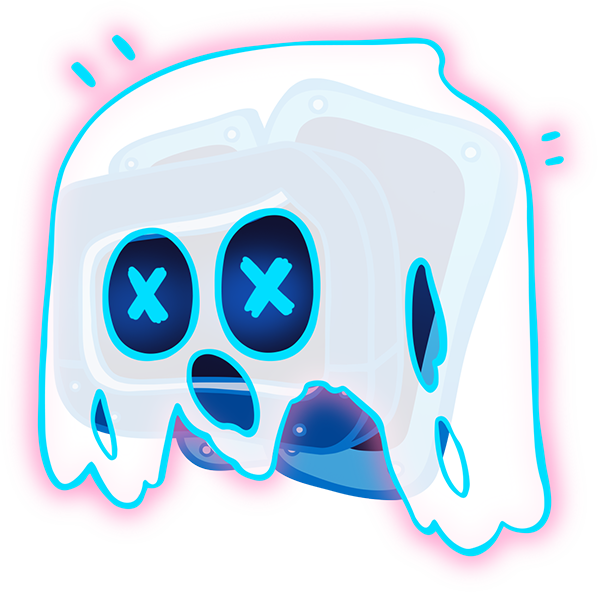 👻 Screamy's Halloween Madness is Here!
That's right: Screamy is back and spreading chaos once again! He stole all the Halloween prizes and hid all the codes, powers, giveaways, merch, and much more.
But here's the good news: YOU can rescue all that was taken away and win over 50 incredible prizes in our biggest giveaway ever! 🎁 And you won't be alone for this task: everyone will be able to work together in this adventure to get those Halloween prizes back. So whether you're a streamer, a community member, or a viewer, your activity in Streamloots until Halloween will contribute to everyone's objective!
🎁 Earn Halloween Prizes With The Community! 🎁
Screamy is asking for 🍬 Halloween Candy 🍬 to return the prizes. Thankfully, our team of wizards has figured a way to convert your activity in Streamloots into candy for Screamy. This means that everything you do in Streamloots will generate Candy for Screamy, with some actions – like packs purchased or cards redeemed – generating huge amounts of candy.
Screamy has agreed to release the hidden prizes when he receives different amounts of candies. So as we gather candy until November 1st, we'll be able to unlock hidden prizes and giveaways along the way to everyone participating. And trust us, you will not want to miss those prizes…and did we mention there are over 50 of them? 👀
Make sure to keep checking the progress bar on the platform to see how much is left for the next prize unlock!

We can do it, everyone: let's get our Halloween back! But that's not all we have for you…
🧛‍ Let's Make This Halloween Extra Spook-tacular! 🧛‍
To help your streaming Halloween this year be one you'll never forget, we have a couple more special surprises along the way that will make it extra special and help with the quest to feed Screamy with all the candy he wants.
NEW
Halloween Resources
We've created a special pack of Halloween frames, banners and overlays for you to use during your spooky streams! Click below to download.
NEW
OBS Halloween effects
We've added three brand new effects to the OBS studio integration: Rain, Pumpkin and Screamy.

NEW
Halloween Packs and Frames
Create your special Halloween packs and cards with the new designs available on the platform.
NEW
Halloween Powers and Achievements
Brand new card animations with unique spooky effects to give your cards a special touch when you play them. Unlock them by reaching the new achievement goals!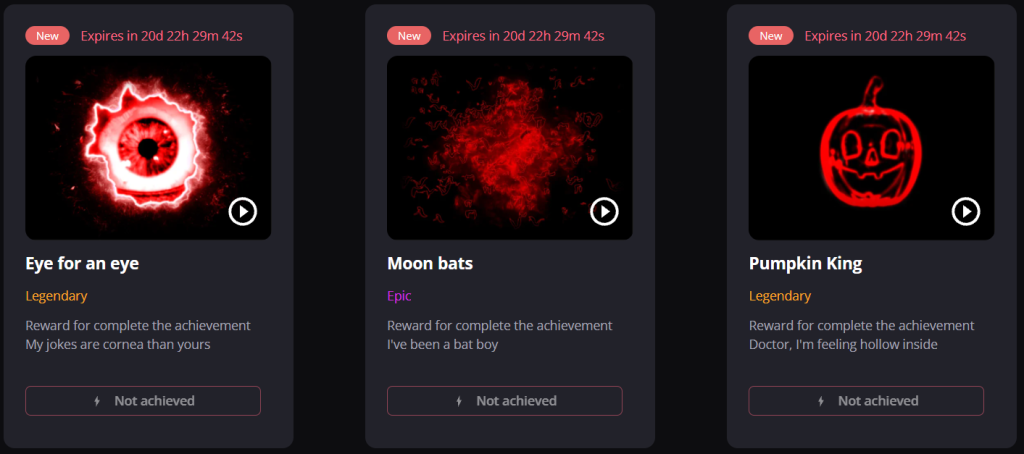 NEW
Horror Collections & Expansions
We've just released our brand new Back 4 Blood Community Collection and an expansion to the Horror Collection…and keep an eye out, there will be more spooky cards coming your way in the next few weeks. 👀
And Much More…
We'll be running more Halloween-related special events in the next two weeks to spice things up and give some extra flair to the community! So make sure to keep checking our social channels, blog, and Discord to keep in the loop.
We want to know your Halloween ideas!
How will your Halloween look like this year in your channels? Will you be creating new collections and events? Join the conversation with the community! Would you please share with us your collections or clips on our Discord?