For all our pirates using Streamloots, we are excited to announce that a Sea of Thieves collection is now available!
What kind of cards can I find in this collection?
This collection has more than 50 cards, so both streamers and viewers will find a lot of possible interactions. Here are some of the cards you can find:

Go hunt down the Megalodon (Legendary)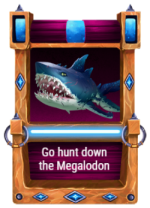 We hope you are prepared for this by the time one of the viewers gets this Legendary card. Your crewmates and you will have to search for the Megalodon and hunt it down, if you can!
Must swim to the closest island (Legendary)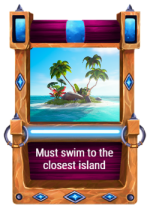 A viewer just played this card? You will have to swim all the way to the closest island! Maybe you are on the ship and will have to jump off, hopefully it won't be that far!
Cannot help repair the ship (Legendary)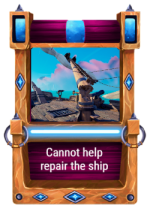 When this card is played, no repairing is allowed, so you will have to think of other ways to help your crewmates this time.
Choose the next voyage (Epic)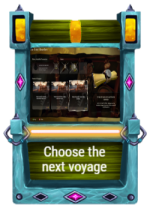 With this card a viewer gets to choose your next voyage, we think this has great value for your community but won't get you in trouble (like the Megalodon card), so we kept it as an Epic card.
If you want to add some restrictions for this card, go to Manage my collections > Edit card and add them as additional instructions in the description.
Randomize my look (Epic)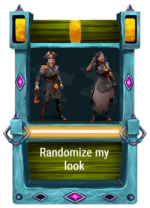 We know this is one of the most fun things to do when playing SoT, so we created this card which allows viewers to make the streamer randomize their look.
This will take effect for that current game or until somebody else also plays this card.
Drop a piece of loot overboard (Epic)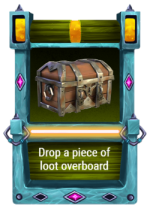 Loots are very precious things in this game, but if a viewer plays this card you will have to drop a piece of it overboard! Don't worry, you will get to choose which piece to lose.
Must stop and fish (Rare)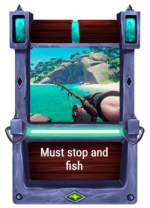 Let's stop for a couple of minutes and try to catch some fish, even if we're in the middle of a voyage.
The description states the streamer should do this for 2 minutes, but that can be easily changed if you go to Manage my collection > Edit card.
Eat a random food item (Rare)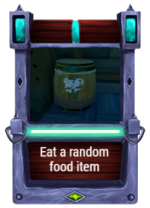 Is this card fun to play? Yes. Is it harmless for the streamer? Maybe. It depends on what you eat and how lucky you are.
Play this GIF (Common)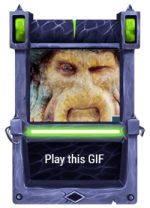 We added some special pirate themed GIFs to this collection, with funny messages that will appear on screen when these cards are played.
Not funny enough? You can change the alert message by going to Manage my collection > Edit card.
Get a YAR in chat! (Common)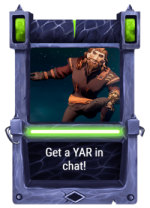 Get some YAR from your community in the chat before going hunt down the Megalodon or any new voyage.

Sign in with your streaming account and create your collection
We hope you will find this post useful, if you have any question or inquiries please reach us at support@streamloots.com