Now your viewers can suggest card ideas and help you on your collections creation/improvements. They can see now a button on your collection to suggest a card idea: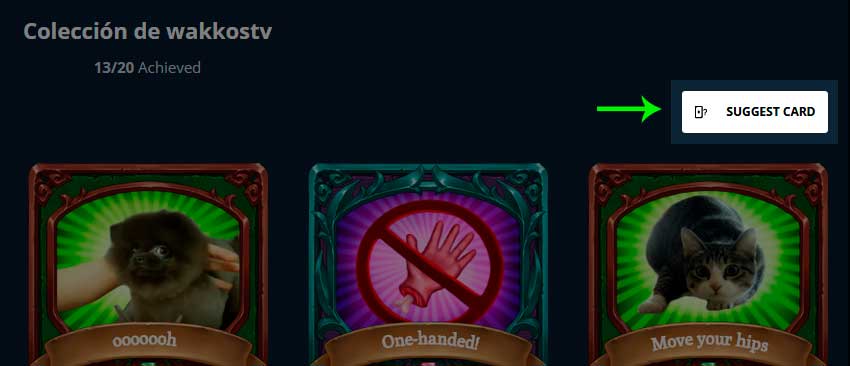 They just have to fill the form with their ideas and submit it.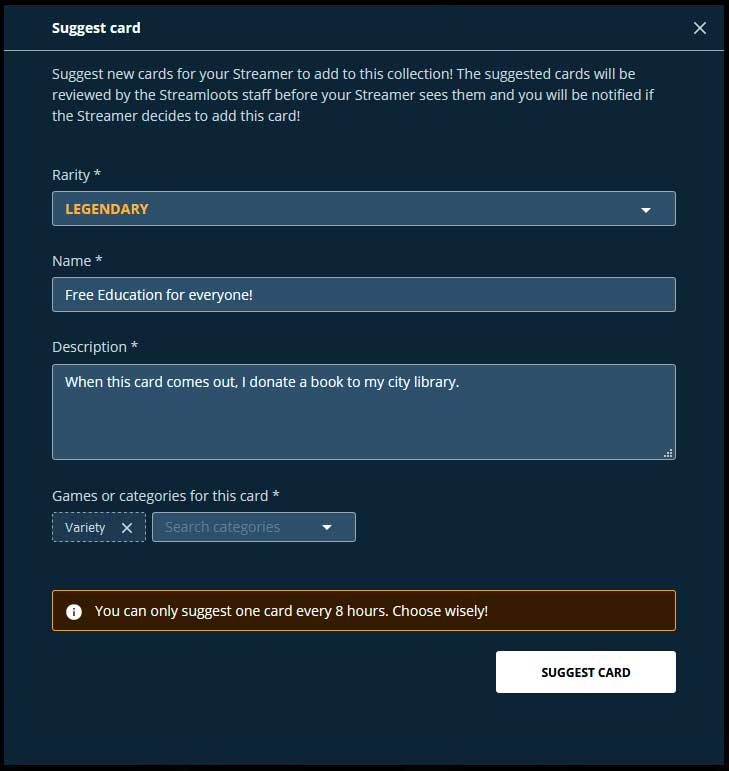 Your users must meet the following conditions before sugesting a card:
Only users who have opened at least one pack in any of your collections can suggest cards to you, no matter when they did so.
A single user can only suggest one card every 8 hours.
Streamers will see all suggested cards in their admin page under the Card Suggestions option.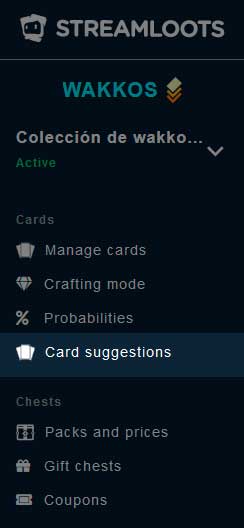 The Card Suggestions page shows a list of card ideas that your viewers have suggested on the current selected collection.
You can accept or reject any card suggested by your viewers. When you accept the suggestion, a new button will allow you to create the card by using the card creator or by uploading your own card image. And you created a card with the help of your viewers!