You probably found out about Streamloots while watching other streamers' content or through social media. Or maybe we contacted you directly because we noticed that you had a whole lot of potential and that you could succeed using our platform. Whatever the case may be, the important thing is that you're here with us now, and that we want you to make the most out of your card collection. Therefore, we would like to give you some tips so that you know how to use all the available resources in order to avoid your community getting tired of your content.
First things first: let's set up a real-life and realistic scenario. Finally, the day has come to publish your collection. You've probably invested a lot of time into learning how to use the platform, as well as deciding the content of your cards. You've maybe even designed an exclusive and custom collection. Two days before, you announced through Twitter that you were about to publish your collection, and your viewers couldn't be more excited about starting to interact with you.
Eventually, you publish your collection and your community totally loves it. Your viewers are motivated and they're really enjoying it, since they're delighted to be able to interact with you while you live-stream. Your success is crazy, and you suddenly have a new and totally unexpected source of income. However, after a couple of months, you start noticing that your collection is not as popular as it used to be, and you start wondering what happened. Is it that your viewers don't like it anymore? Should you forget about everything or stop using Streamloots?
The answer to all these questions is that your audience has become tired of your collection because you haven't added any new features to it. For this reason we're going to give you some tips to help you continue entertaining your community and, in consequence, be able to keep receiving a stable amount of income that allows you to continue using Streamloots actively.
Add a new card to your collection every two or three weeks
It's normal to have many ideas for new cards, but you don't have to introduce them all into your collection in one go. Create the cards, save them as hidden and publish a new one every two or three weeks. This will clearly show your audience that your collection is active, and they'll want to buy more and more chests. Always remember to tell your viewers that you have a new card during your live stream.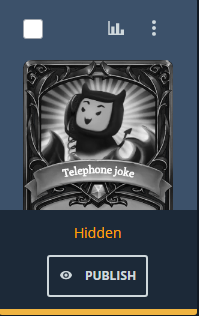 You can save a card as hidden until you decide it's the right moment to publish them.
Check the stats to see which cards are not that trendy anymore
If you have many cards to redeem, you can start by removing all those cards that are not as popular anymore. Access the Manage Cards menu you'll be able to see all your cards, including their stats in the Card Statistics option. Give your community the chance to redeem or destroy a card and hide or totally delete the card yourself.
From the Card Statistics option, you'll be able to check the statistics of each individual card. This is useful to know how many cards of a specific type have been redeemed, how many are still redeemable, how many have been destroyed and how many have been achieved.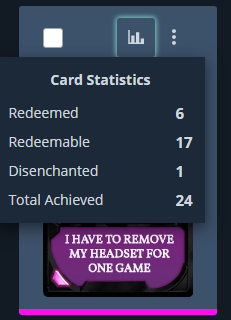 Use the Goal
If it's been a while since you last updated your collection, maybe it's time to publish a new one. Use the Goal to ask your viewers if they would like this idea. Set up a target like a certain number of chests, and meanwhile give your community time so that they can redeem all the cards that they have from the collection you're going to pause or delete.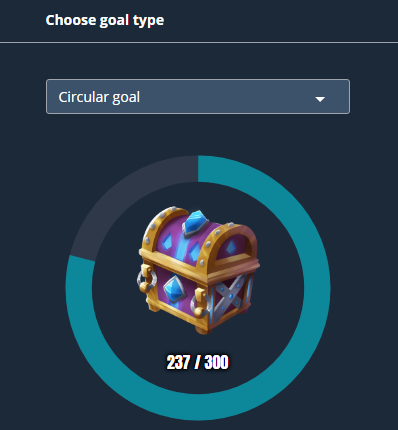 The Goal will help you check if your community wants you to create a new collection.
Themed special events
There's always a good reason to create a special event for your viewers. For example: your birthday, Black Friday, Valentine's Day… Any excuse is good to exploit the potential of the platform and to make the most out of our offers and promotions.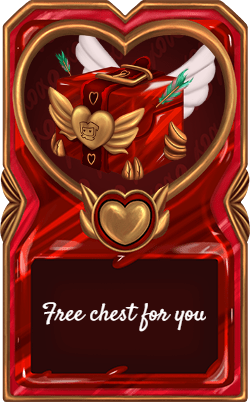 Finally, don't forget to remind your viewers about your collection during your live streams. If you have any doubts or questions, you can always send us a message to our Twitter account at: https://twitter.com/streamloots. And don't miss out on our following posts, where we'll continue to explain many useful things to help you out!