We still can't believe that Screamy stole all the fantastic prizes we had planned for Halloween, but we're already seeing the amazing efforts of our community in getting them back! If you didn't know it yet, we want to make this Halloween the best and biggest ever for our users, and for that to happen, all we need to do is offer candy to Screamy – he'll release more prizes as he gets more sugary treats.
Luckily, our team of wizards has been working hard in figuring out how to create candies as fast as possible, and we have great news: we figured out how to speed it up in Streamloots! And remember, everyone's contributions work towards the common goal, so we want everyone to be able to unlock all rewards by the time Halloween wraps up.
In this guide, you'll find what actions will quickly boost candies for Screamy and unlock the awesome prizes we have for you this year. If you're a streamer or a viewer, there are ways that you'll be able to contribute to the overall goal while having a lot of fun along the way. And trust us, you don't want to miss the upcoming prizes...👀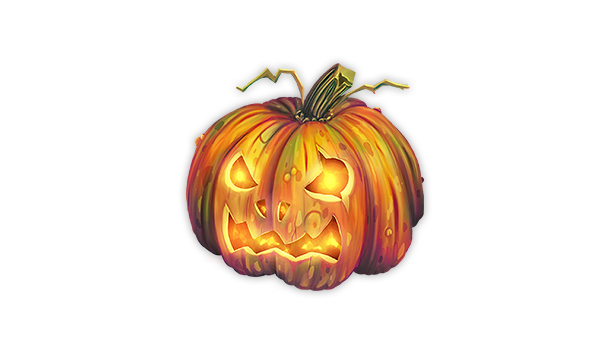 If You're A Streamer, Read This!
If you're a streamer, the main strategy you'll want to keep in mind to boost candies is that you'll get extra participation in the giveaways for every unique user that purchases packs! So the key for unlocking rewards and winning the prizes will be to get your community onboard your collections as much as possible.
With this objective in mind, we have four ways that will help to keep the hype going through Halloween by providing a lot of value to your community and making this Halloween one they won't forget:
Create Special Halloween Collections & Limited Packs
Nothing gets your community excited to get new packs like brand new collections. Create new cards based on the Halloween vibes and think of some horror and spooky games you can bring to your stream. Make Limited Packs available only during Halloween that will boost the community's curiosity and engagement: don't forget we have brand new frames and packs designs just in time for Halloween. And in case you're not feeling that creative, have you checked our revamped Horror Collection?
Run Hype Hours or Halloween-a-Thons
Halloween is the perfect time to create special events where viewers can become participants in unique ways. Schedule Halloween Hype Hours in advance and promote them as times where viewers will be able to get and redeem exclusive and limited cards. Let viewers suggest their own ideas for new special interactions and incorporate them into your collections, and you can even throw a special discount for the first people to purchase packs during that time.
Creating a special Stream-a-Thon with a spooky theme is always a huge hit for streamers and their community. Why not create a special set of themed objectives – like having you wear a costume or carve a pumpkin live – that your viewers can reach whenever certain amounts of packs are sold?
Create Halloween-themed Auctions With Unique Items
What better time to run a special auction than leading up to Halloween? There's a lot of great ideas that streamers have been auctioning lately – like special items, t-shirts, and hoodies, or private lessons – so why not adapt it to the Halloween spirit?
Successful auctions will add candies when the auction is finished and the winner confirms their payment, so make sure to schedule your Halloween Auctions to finish before Halloween is over. Why not schedule the end during your Halloween night stream and announce the winner live?
Collab With Fellow Streamers For Halloween Events
Collaboration streams with other creators bring huge boosts to revenue and viewership and, in turn, create a huge amount of candies for Screamy. Partner up with fellow streamers for a special co-stream, announce it in advance to your communities and you'll create something unique on your channel especially for Halloween.
There are three essential factors for the success of a collab stream: add new cards or collections specifically for this event, create a special feeling for the available interactions; find a streamer that fits your streaming vibe; and create hype within your communities by promoting it beforehand.
Reward the Top Ranked Viewers during Halloween
Make use of the Rankings feature on Streamloots to reward viewers in the top stops. Create a week-long tier of rewards for those who rank the highest in packs purchased and cards redeemed, and you'll incentivize your viewers to go for the top stops while having a lot of fun when you're live.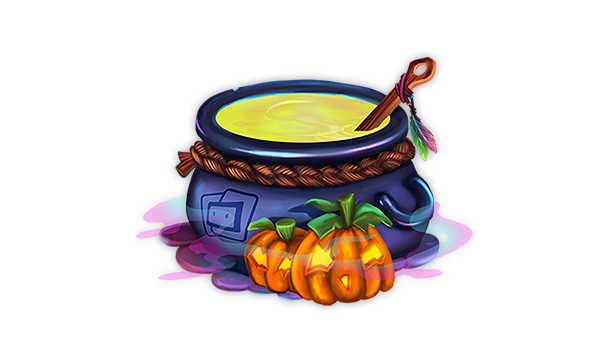 If You're A Viewer, Read This!
As a viewer, you'll be able to massively impact the overall number of candies donated to Screamy by supporting directly your favorite streamers with Streamloots. And while purchasing packs is what will unlock the most candies and prizes, did you know you'll be able to contribute to the community goal through other ways?
Gift Community Packs To Fellow Viewers
Gifting other viewers will boost candies to Screamy faster than usual purchases! With the "Give Packs to the Community" button you'll find in a streamer's profile, you'll be able to purchase a set number of packs that are distributed at random for other viewers to open and redeem. You can even consider it a way of trick or treating within your favorite streamer's channel.

Pack Bundle Discounts
For many streamers, you're able to get a bulk discount when purchasing a bundle of packs that you wouldn't get when doing individual purchases. This is the perfect time to take advantage of this as purchasing several packs at once will provide multiple candies to Screamy and move the progress bar further to the next prize reward.

Keep An Eye Out For Discounts
Until November 1st, we advise you to keep a close eye on the emails coming from Streamloots, our social channels, and our Discord as you might be able to discover limited and exclusive discounts to use when purchasing some packs…
And here's the first one of them! Use this code when purchasing a pack to get a 10% discount on your Halloween pack purchases but hurry up: this is limited for the first 100 uses and only redeemable for 24 hours. Don't forget: you can open the pack and use the cards whenever you want after purchased, as it's not limited to the same time.
SPOOKTACULAR
Give Feedback To Your Favourite Streamers
Let them know what can turn Halloween even more special, and provide a viewer's perspective on how you'd like to jointly contribute to unlocking new prizes and giveaways while supporting the streamer. Suggest new collections, events, or even items or actions that can be auctioned, and participate in the initiatives.
Extra Tip: Using the Crafting System
Since during Halloween it's likely you'll be getting more packs to boost candies, it's a great idea to be aware of the crafting system that allows you to recycle cards you don't want to use to generate resources and achieve funnier ones. Use it to make the most out of your contribution!
Wildcard Events
Until the end of Halloween, we'll bring you additional sidequests, initiatives and challenges that can allow you to boost the amount of candies with unique actions! So make sure to keep an eye out for what Screamy has prepared for you on Email, Twitter, Discord and on this blog…👀