Where can I find all Streamloots collections?
In case you want to have a look at other Streameloots collections that are available (apart from the one you chose when you registered), or that we released a new collection and you want to add it to your page, here we can show you how (you can also check out this video)
To add a new collection to your page, first click on My collections > Create collection.
Choose a name for your collection, select a category (in this case, we chose "Variety") and also your favorite logo and chest image for your packs.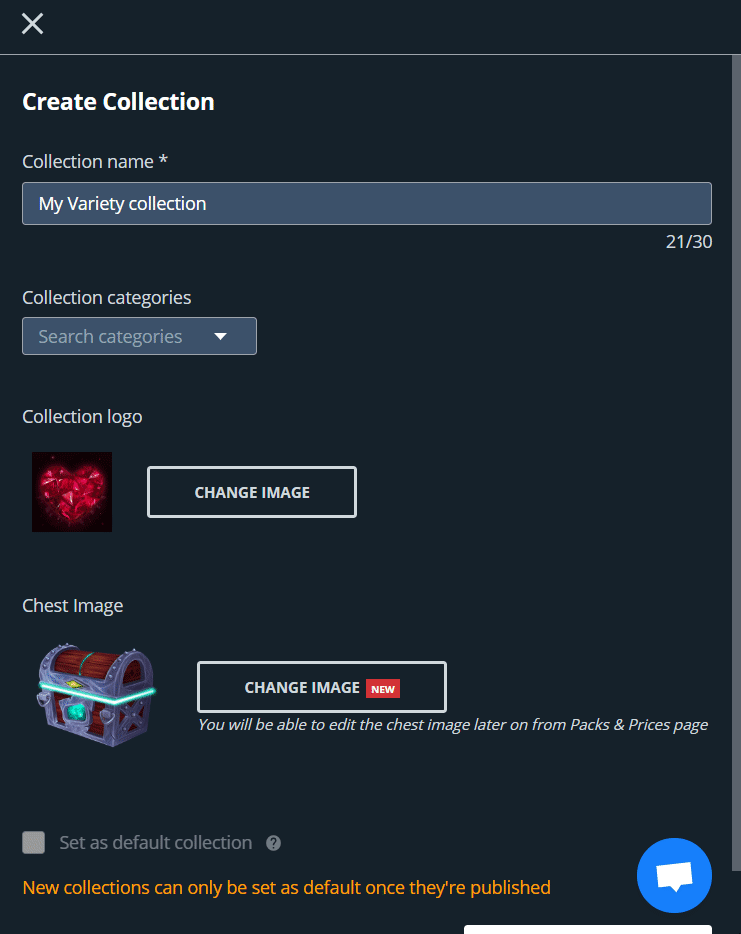 Now click on Manage my collection from the Menu, and then click on Change collection and select the new collection you just created.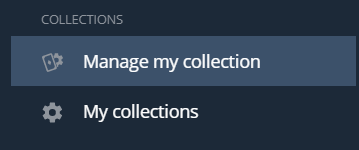 Right now your collection will be empty, click on Add card and then select Predefined cards.

Now select the predefined collection you want to add to your page, you will find them in Card design.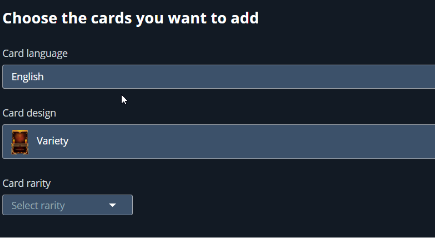 You will be able to either select all the cards and add them to your new collection, or pick the ones that you would like to have.
The cards will be added but shown as hidden, so select them all and click on Publish hidden cards (you will find this option if you click on the three dots next to the "Add card" button).
Once you have done that, go to My collections, click on the three dots on the right side of your new collection and then click on Publish collection. Now you are ready to go!
What if I already have a collection but new cards for that collection are released? How can I add them?
Just go to Manage my collection > Add card > Predefined cards, and there you can find the new cards that have been released for that existing collection.
Can I change a card so that it will better suit my style and content?
YES. Editing cards is always an option, even if they are part of a predefined collection. For instance, let's say you want to add the "Play with one hand" card, but you would like it to be for 1 minute instead of 15 seconds (the default setting), you can go to Manage my collection > Edit card, and then change it.
We hope you will find this post useful, if you have any question or inquiries please reach us at support@streamloots.com